Designing a new house presents homeowners with a unique opportunity to create a home that perfectly suits their needs. As we designed our home we used several practical considerations that helped us make wise decisions about our new house design. These important considerations will help you design a new house that suits your needs, and potentially save you time and money!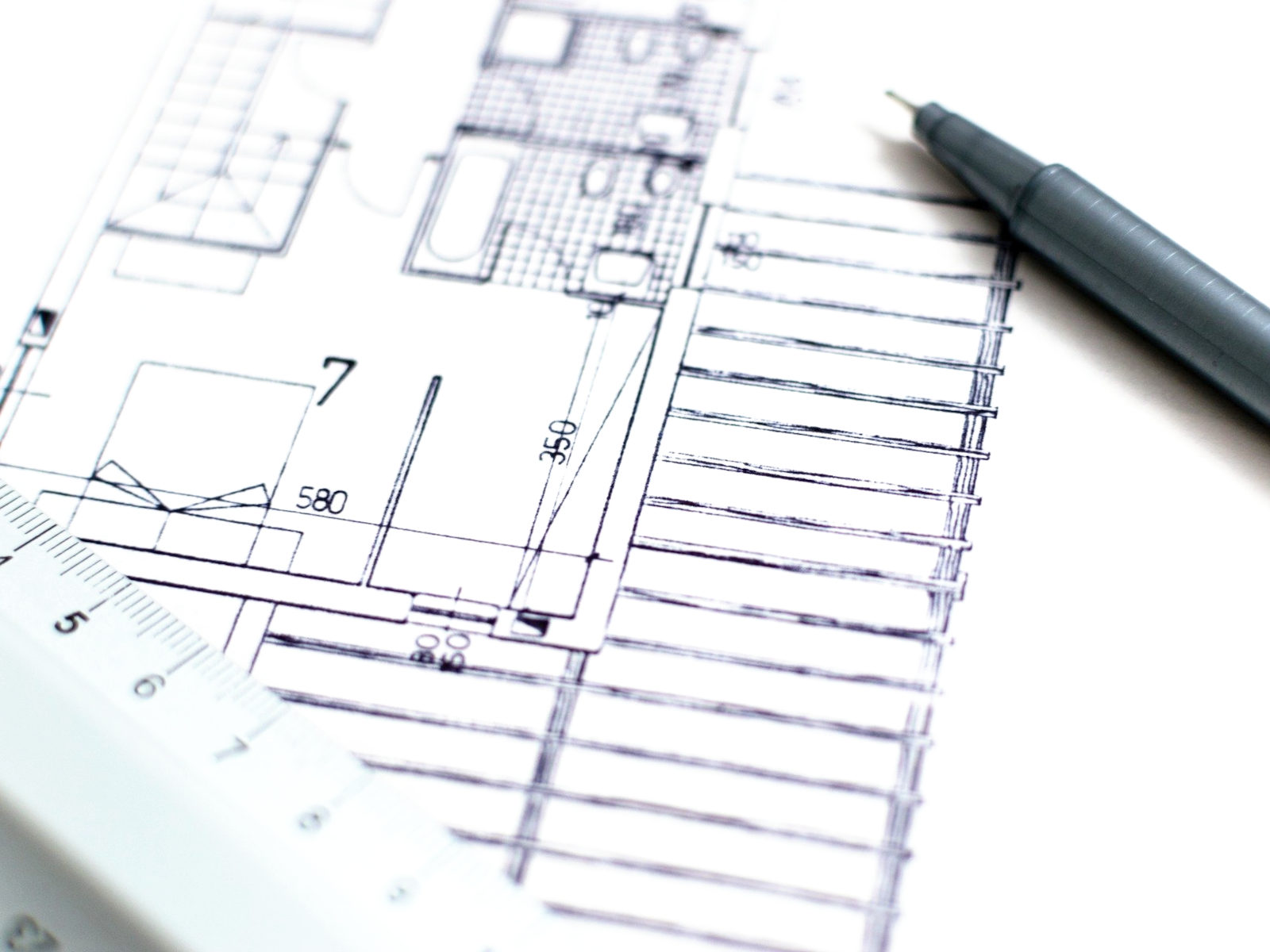 Things to Consider When Designing Your New House
1. Shape
Before you jump into creating the layout of your new house, it is important to decide the shape and dimensions of the perimeter. You may be laughing at me for saying you need to decide the shape, shouldn't that be obvious? Houses are box shaped. Yes, that is true for the most part. Though some creative people have made uniquely shaped houses.
But the point that I am getting at is that a square shaped house will actually give you more square footage than a rectangular shaped house, even if the perimeter is the same!
For example, let's say you decide to build a square house that is 30′ x 30′. The perimeter of the house is 120 feet (30+30+30+30=120) and the total square footage is 900 square feet (30×30=900).
Now let's look at a rectangular shaped house. We will make it 40′ x 20′. The perimeter of the house is still 120 feet (40+20+40+20=120) and the total square footage is 800 square feet (40×20=800).
In this example, the square shaped house gives you an extra 100 square feet. That is the equivalent of a 10×10 room!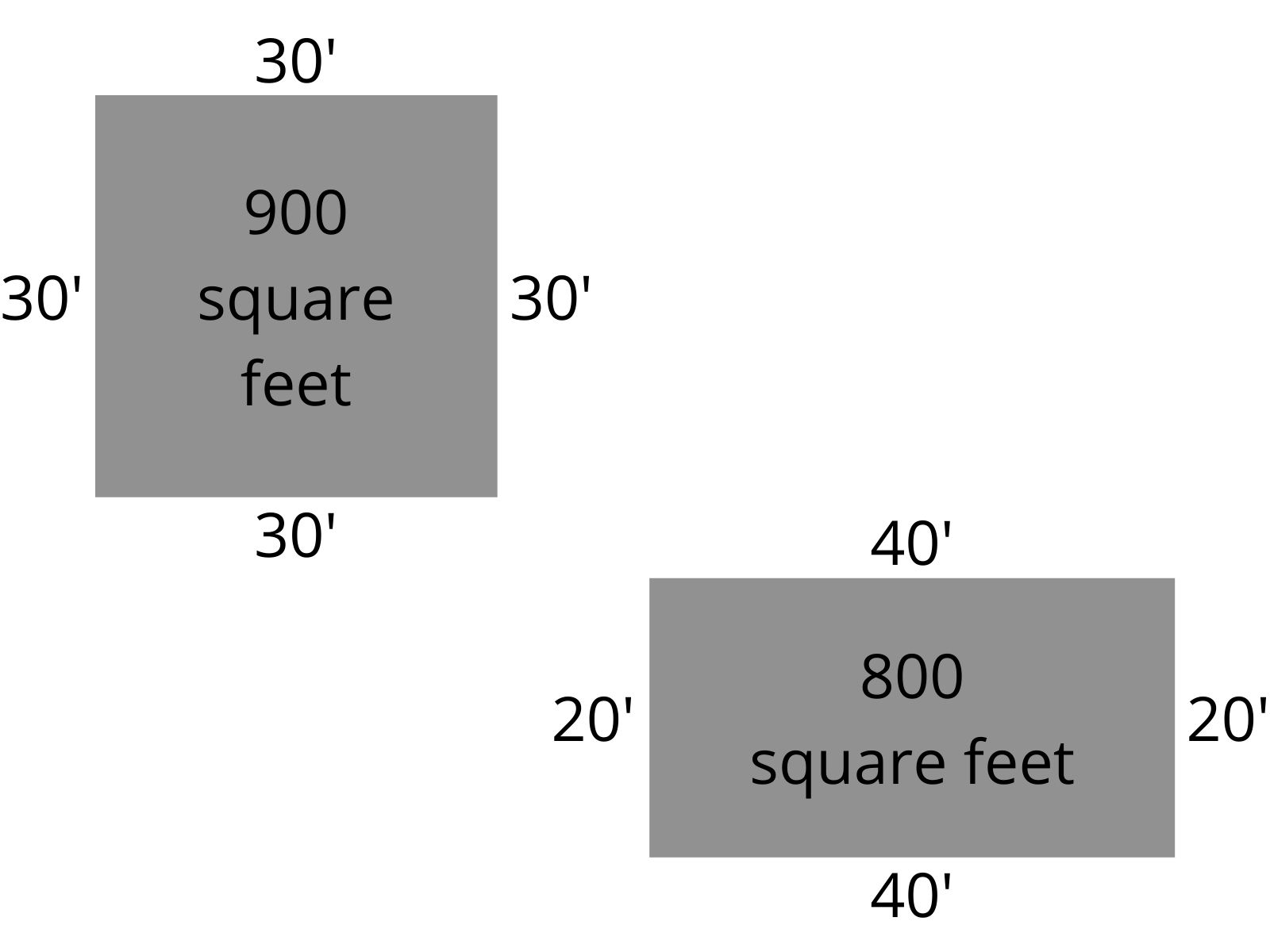 This was one of the biggest reasons we decided to build our house in a square shape. It gives you the most bang for your buck. We would be spending the same amount of money on building materials for the exterior either way, but we get extra living space out of the square shape.
2. Layout
The overall layout and flow of your house is probably the most important part of designing your home. Before you put pen to paper, it is important to take some time to consider what your design preferences are. Do you prefer a more modern and open floor plan? Or do you long for a more classic and old fashioned layout?
Do you want a formal entryway, or do you want the front door to open directly into the living space?
What about the master bedroom? Do you plan to stay in the house longterm? Then consider putting the master bedroom on the main floor to allow easier access as you grow older.
Also, as you start designing the house put consideration into where the interior doors will go and which direction they will swing. It is also important to keep in mind where you will put closets.
3. Utilities, Plumbing, Switches, and Outlets
Utilities, plumbing, outlets, and light switches are a necessary component of your overall new house design. If these items are ignored, it could make things more difficult and possibly more expensive as you get further on in the build. If you do not make specific plans, you may end up with a complicated plumbing design or large utilities in undesirable places.
Think carefully about where you place the kitchen and bathrooms. If you can manage to group them in one area of the house, then you will need less plumbing materials to run the plumbing(which means it costs less money). It will also be easier to complete the plumbing work when it is all in the same area.
It is important to consider where you want to put things like your hot water heater, furnace, etc. Perhaps you will want to build a dedicated utility closet, or put them in a corner of the basement. We have a walkout basement and we chose to put our large utilities in the corner of our combination laundry room/mud room.
Switches and outlets are important too, as you will want to consider the most conveinent spot for turning on lights and plugging things in.
For example, you will want the lightswitch to be easily accessible when you open the door to a room. One of my friends bought a house that had been custom built by the previous owners. In one of the bedrooms the lightswitch was behind the door as you opened it. It was a very awkward location and it was hard to locate the lightswitch when walking into the bedroom. They ended up moving it to the other side of the doorwary so it was easy to flip on as they walked in.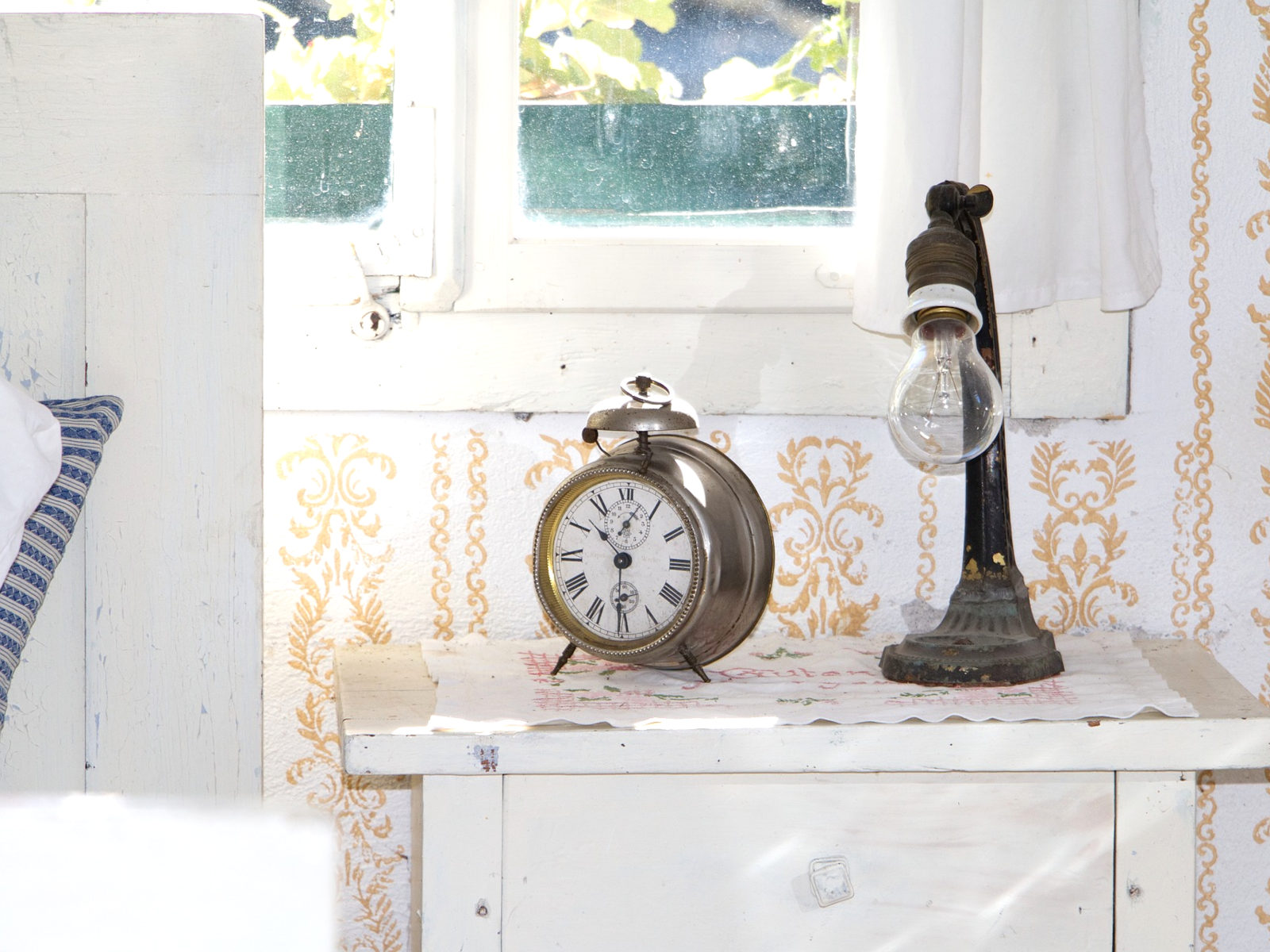 Similarly, consider the placement of outlets. Think of places where you are likely to plug things in. Some examples include, on either side of a bed for clocks and chargers. Or in the kitchen where you will need to plug in kitchen appliances. I plan to put some outlets in my pantry so that I can use appliances in there. Also consider places where you may want to put lamps, such as on either side of a couch in the living room. And of course make sure you can conveinently plug in your vaccum in each room.
4. Exterior Symmetry and Window Orientation
Since we are building a "new old house," the size and location of the windows were really important to me. I wanted to avoid really large picture windows, and I wanted to have symmetry on the sides that are very visible as you drive up to the house.
Old houses tend to have tall and narrow windows. On the front of our house, our front door is centered and we have two windows on either side of the door. All of the windows are symmetrical in placement. One side of our house is very visible as you drive up to it. Again, we have four windows that are symmettrical in placement on this side of the house as well.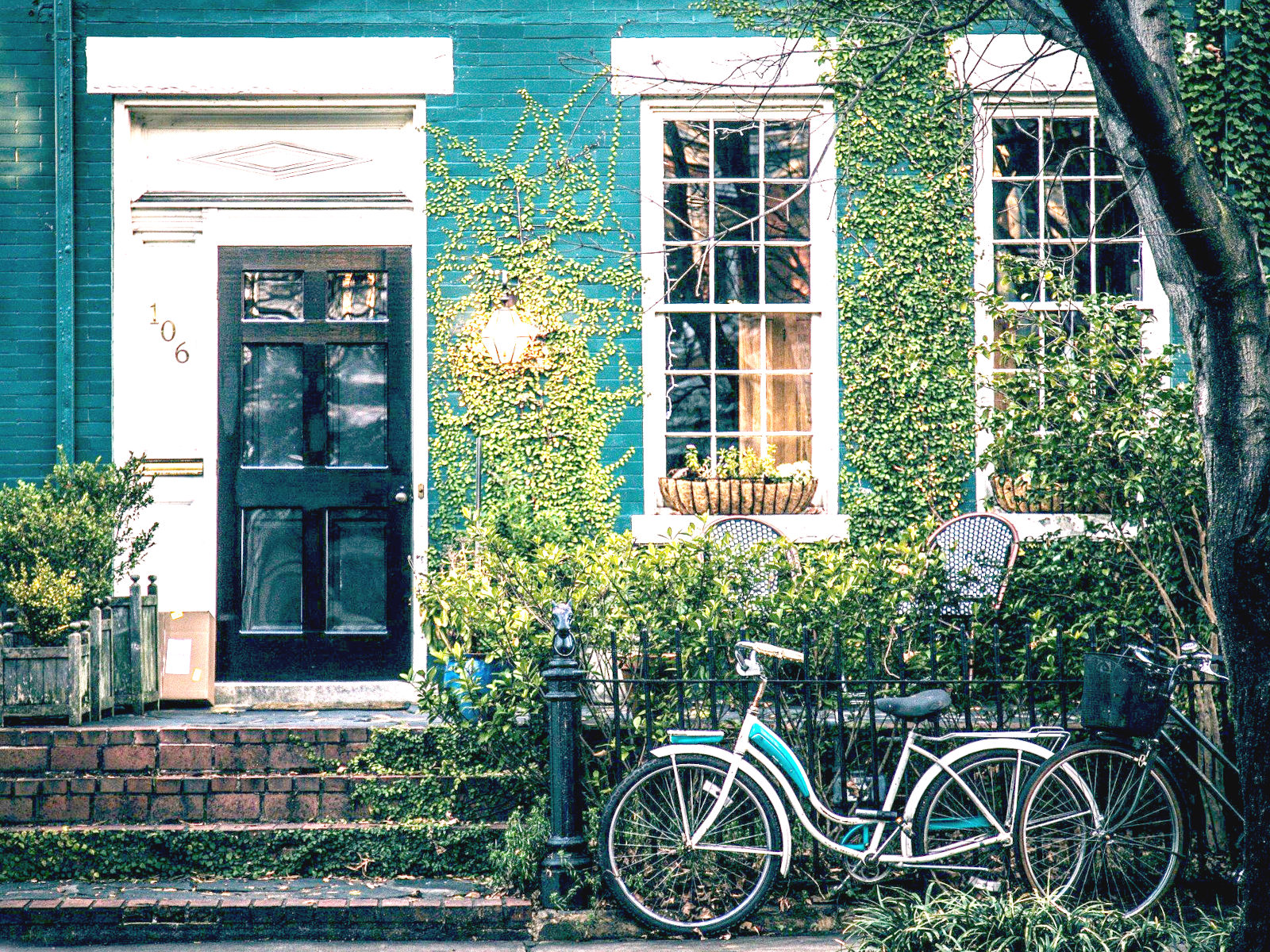 We have a few locations in the house where we put sets of smaller windows together to allow for a larger viewing area, while still staying true to the old house design inspiration. We put a set of three smaller windows above the sink in the kitchen (I cannot wait to start doing dishes there!). We also put a set of two smaller windows in the master bedroom on the one wall that has a really pretty view.
Buying smaller windows is much cheaper than buying large picture windows. Even buying serveral smaller windows in sets was more cost effective than buying really large windows. Not to mention the charm that the smaller windows will add!
Another factor to consider with windows is the orientation of the sun and the directional flow of the wind. In our new house design, we put more windows on the south side of our house. This will bring in a lot of natural light, and in the winter we can capture passive heat from the sun as it shines in through the windows.
Out here on our homestead the wind blows in cold and hard from the north during the winter. We did not want to put in a lot of windows and doors on this side of the house because that cold air will sneak in through those places. We chose to put just one door on the north side of the house. It is a side door that leads into the kitchen, so it is in a very conveinent location. We decided to make it a full length glass door so that we can capture more natural light from it.
5. Roof
One thing that I really appreciate about old homes are their simple roof lines. Old houses tend to have a simple pitched roof or hip roof. And I think these types of roofs make for a very understanded simple aesthetic.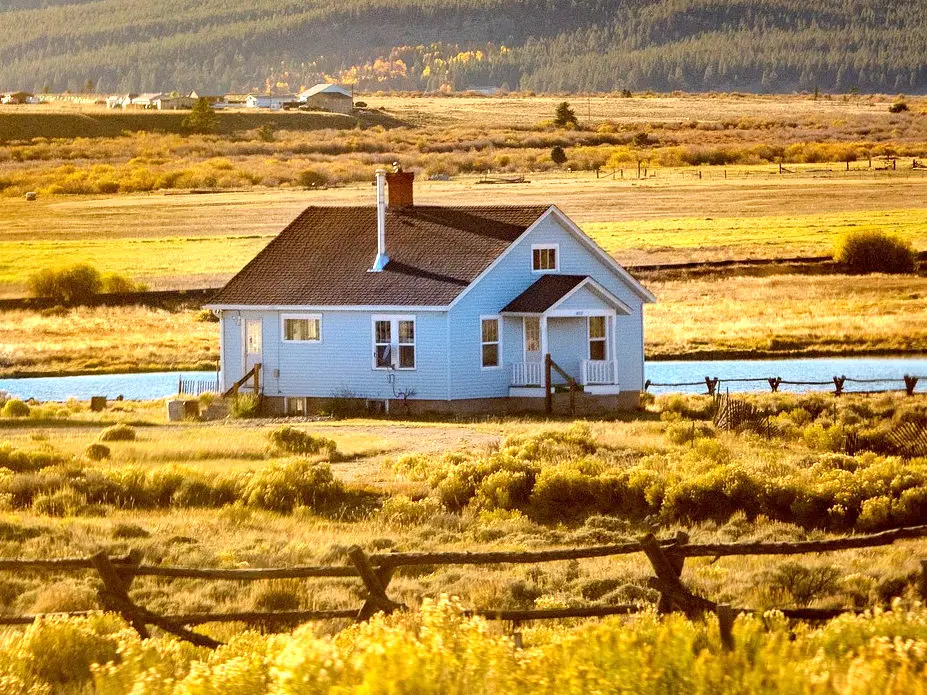 Modern homes tend to have more complicated roof lines with multiple pitches and valleys. This can make construction more complicated and drive up the cost as well.
The pitch of the roof is also something to think about with your new house design. The more steeply pitched the roof is, the more roofing materials you will need, and the more expensive the roof will cost.
We chose to go with a 7/12 pitched roof (the roof rises seven inches for every twelve inches of roof). This is on the mid-lower side of roof pitches. Our house will have a live in attic so we needed a roof pitch that was high enough to accomodate the rooms upstairs, but we also balanced it with our budget and the ability to do the work ourselves (a lower pitched roof is safer and easier to work on).
Conclusion
Designing a new house can be a really fun and exciting project! Building a house that specifically suits your needs is a unique experience. When designing a new house that fits you and your family, it is important to balance your dreams with the cost and practicality of certain items.
Keeping these design considerations in mind will help you think of the bigger picture and potentially avoid frustration down the line.
Have you built a house? What are some of the design considerations you found to be most important? Share your thoughts in the comments!