There is just something about old houses that make my heart sing. They have such presence and character and they seem eager to share stories of generations past. But what if you live in a new house and we want to incorporate old house design elements into it?
How to Make a New House Look Old
Our homestead endeavor presented us with the opportunity to move to completely raw land. No house and no utilities meant we had to build our house from scratch.
From the moment I knew that we would be building a house, I knew I wanted to build a house that looks and feels old. It was my goal to avoid a modern looking home that looked out of place in our more rustic setting.
In short, I needed a new house, but I wanted it to look old. This led me to do a lot of research to learn about historic homes. Through that process I was able to refine more clearly what exactly I wanted our house to look like.
I know that it is impossible to fully replicate an old house from scratch. Our modern building methods, and even the type of wood we use in construction differ significantly. We just cannot match the artistry.
But I believe it is worth a valiant effort to create a new old house. If you are in a similar situation of wanting to incorporate old fashioned character into a brand new house, or even an already built house, here are some steps you can take to make a new(er) house feel old.
1. Do Your Research
The first, and most important step to creating a new old house is to do your research. The reason this is so important is because it will serve as the foundation on which you create the plans.
Also, as you delve into the research, you will learn a lot of important things that will help you create an authentic feeling old house. Rather than following fads and trends, you will be able to draw your inspiration from the real deal.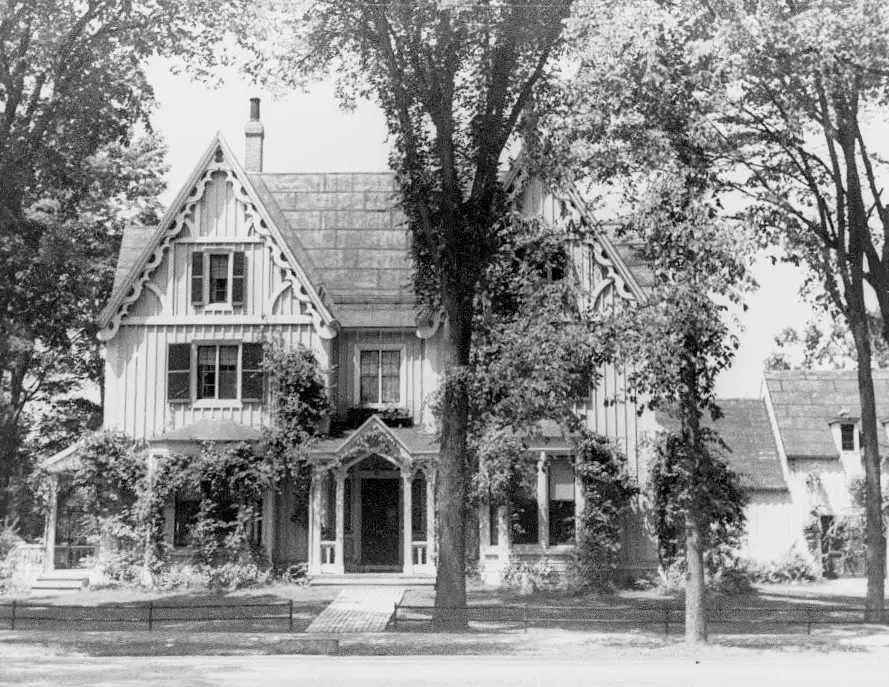 The book A Field Guide to American Houses was an invaluable resource for me during this process. I cannot speak highly enough about this book. A Field Guide to American Houses takes you on a journey through different architectural styles and eras. 
This book helped me define what design elements belong in each architectural style. As I combed through the pages I found myself drawn to the folk national style. And the more that I learned about it, the more I knew it would fit well with the aesthetic of our homestead.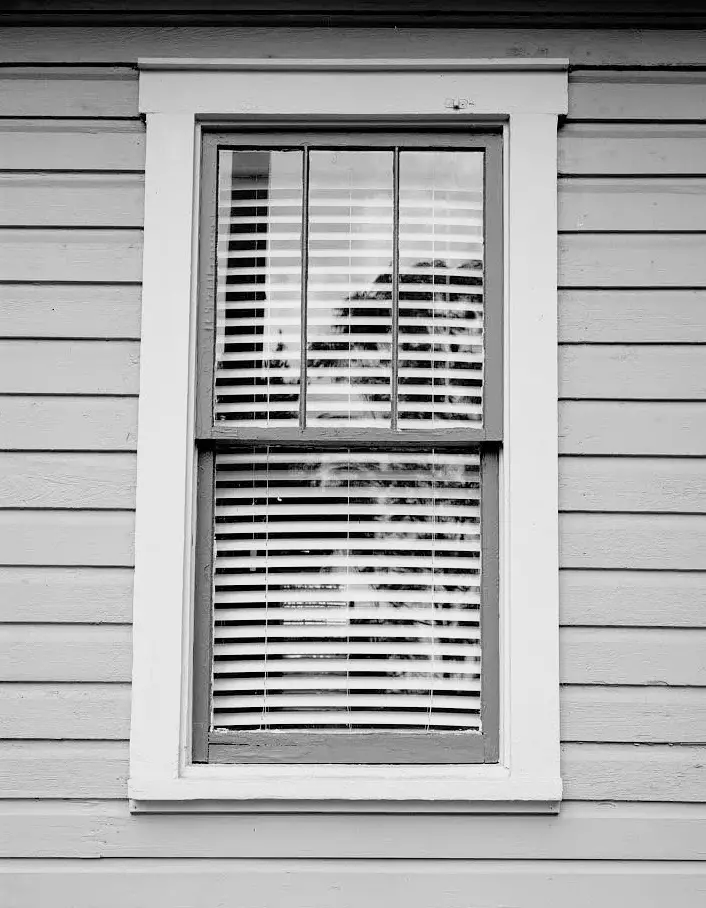 Another book that I found very helpful was A Pattern Language. Out of all the architectural books I read, this one had the most unique perspective on how to create a space that inspires wonder. Not only did I find useful elements for designing the house, it helped me form an overall picture for the homestead. It made me think about the placement of the garden and outbuildings, and how those places will be interwoven with each other.
It is also helpful to visit old homes in person. You can do this by finding historic homes that have been turned into museums or at living history museums. Seeing the design elements in person can help you see specific details that you might miss in photographs. And there is great inspiration to be had! Whether it is a paint color or an architectural element, you can take elements of those houses into your visual library.
Taking the time to do your research will help you with your overall vision. As you learn and become more familiar with old architecture, it will become much more natural for you to recognize design elements of old houses.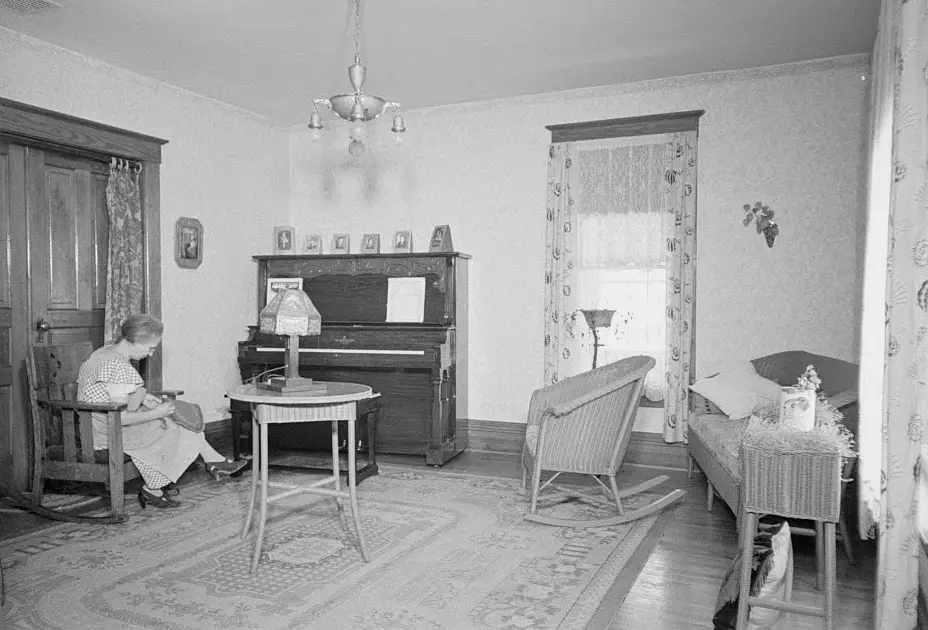 2. Pick Your Era
After you have taken the time to do your initial research, the next thing to do is nail down the style and time period that you are looking to replicate.
When aiming to create an old house look, it can be easy to latch on to anything and everything that is old. However, in order to keep a clear vision and maintain a cohesive look, it is important to decide on an exact era that you want to replicate in your home.
In the very early stages of planning I imagined our home as an 1880s style farmhouse. But through research and looking at pictures, I found that I was drawn to more of a late 1930s/early 1940s style farmhouse. Figuring this out was really important as it served as the foundation for the rest of our plans.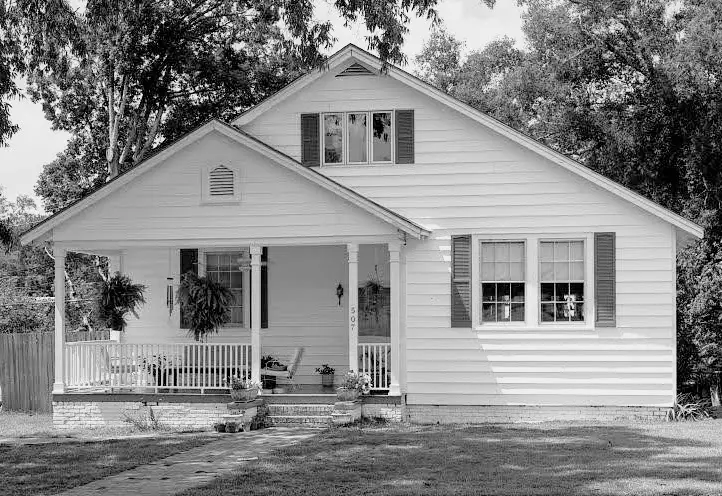 By identifying the era that I want in my home, I can now focus my energy on finding period appropriate pieces for my home. And I will know better than to take Victorian era antiques and put them in my early to mid 1900s home.
Something that helped me figure this out was looking at pictures of home interiors by decade. Using a search engine, I simply typed in "1930s kitchen" or "1940s kitchen" and then looked at the images that it pulled up.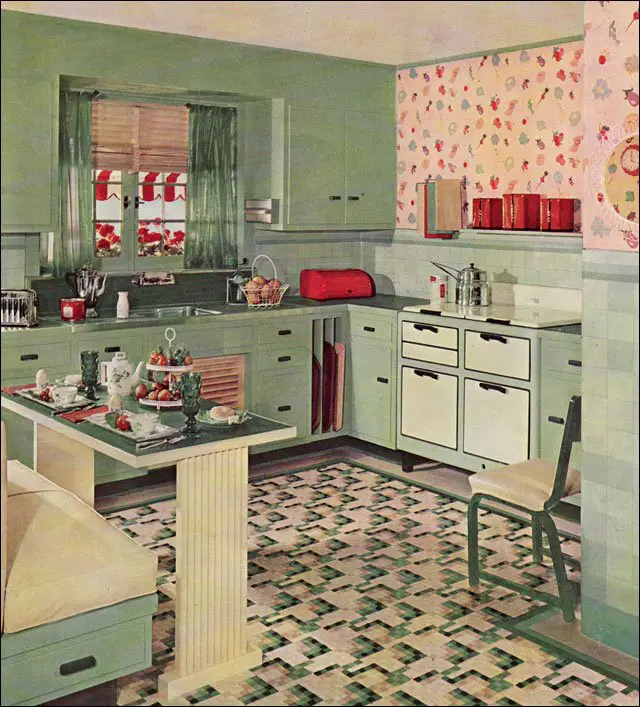 Image by Antique Home Style
Quite often the search results will show you a plethora of vintage advertisements for kitchens in that decade. It is actually a fun process to go through. By looking at the pictures from different decades, I was able to analyze the basic style, and that helped me hone in on what I was drawn to. 
I really encourage you to take your time through this process. It can be hard to be patient during the design process. But really, it can be a lot of fun.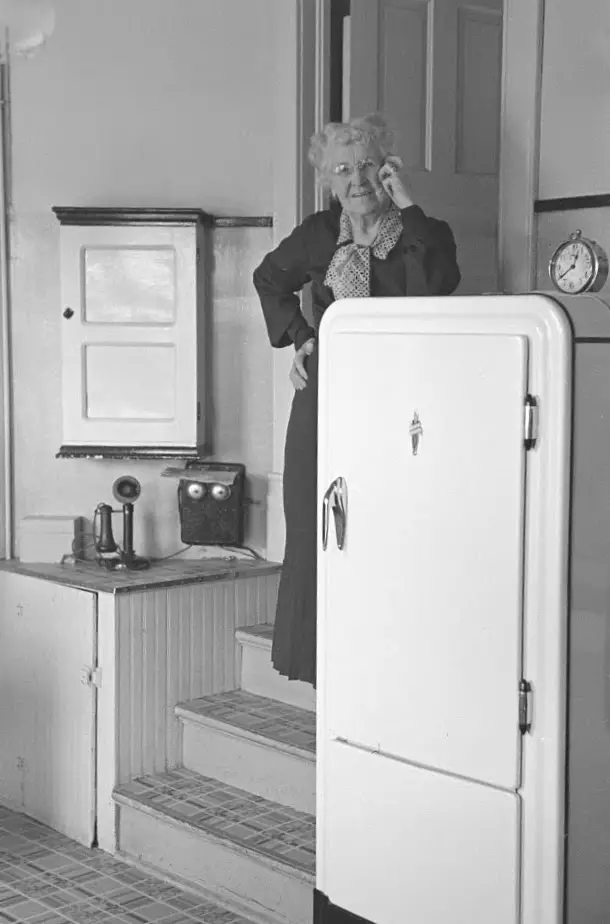 3. Find Historic Photos
While we already took the time to look at old photos in the previous step, now we are going to take this a step further. Now it is time to delve in and find historic photos that show helpful architectural details of homes from the era you have selected for your home.
My favorite place to do this is on the Library of Congress website. Similar to what I did in Step 2, I will type in "1930s living room" or "1940s bathroom" and peruse the photos.
As I look at the various photos, I will bookmark the ones that I feel give me a good, genuine look at the architecture of that time period.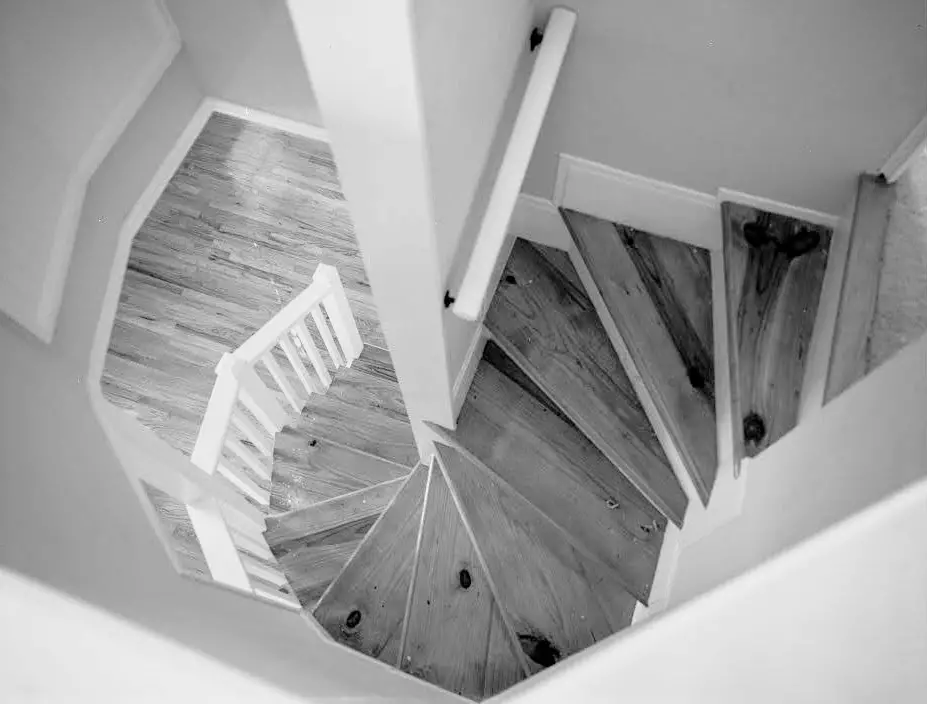 Archive.org is another fun website to peruse. I like to look for vintage magazines, such as Life Magazine and look through them for more inspiration.
I also enjoy reading children's books from my chosen era. The illustrations give me further inspiration and a good look into what homes looked like in that era.
Perusing Pinterest and Instagram can be helpful for finding beautiful home inspiration. I find that it helps me find what I am initially drawn to. But once I have figured out the general direction that I am going, I like to step away from those platforms.
I do not want to get too caught up in current trends and allow my mind to get clouded by that. So once I have a general idea of what I want, I then turn to looking at real historic photos from the era of time that I have chosen. This ensures that the final design choices I make will be authentic and period appropriate.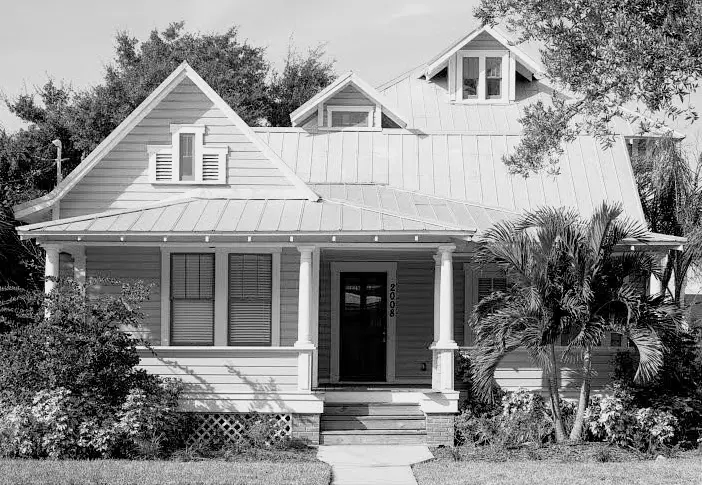 4. Incorporate Old House Design Elements
The next step is to take all of the inspiration that you created and find a way to incorporate old house design elements into your home.
For most people, that means adding these elements to already an existing home. Some, like myself, will be designing and building a house with these elements in mind.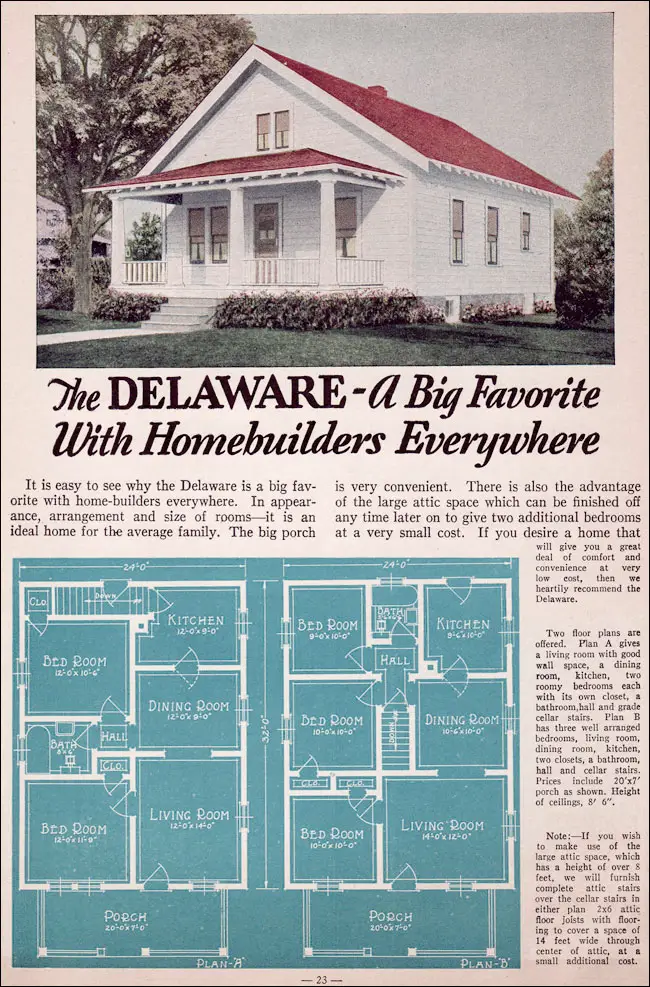 Image by Antique Home Style
While it is a lot of work, in many ways I am thankful for the blank slate that I have. And even the slow build time (we are several years in on this) has been a blessing in some ways as I have had an abundance of time to think, reflect, and refine my vision for this home.
But what do you do if you already live in a house and you want to make it feel old? The best way is really through bringing genuine antiques and furniture into your home. In fact, I wrote a whole article on how to source vintage items for your home. If you are curious, you can click here to take a look at it.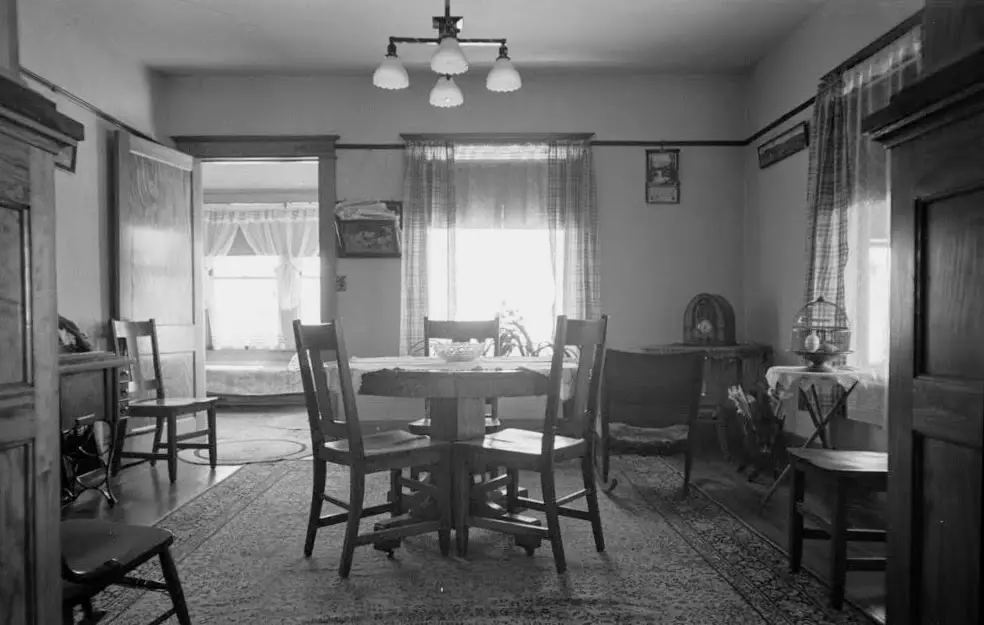 Aside from bringing in vintage pieces to your home, you can also look for small ways to add the the interior architecture of your home. Perhaps you cannot get rid of the wall to wall carpet, but you could put a large rug on top of the carpet.
Maybe you cannot move entire walls, but you could switch out the baseboards and trim in a room to help it feel more authentic.
The most important thing is to not get discouraged about the things you cannot change, but rather look for creative ways to work around them.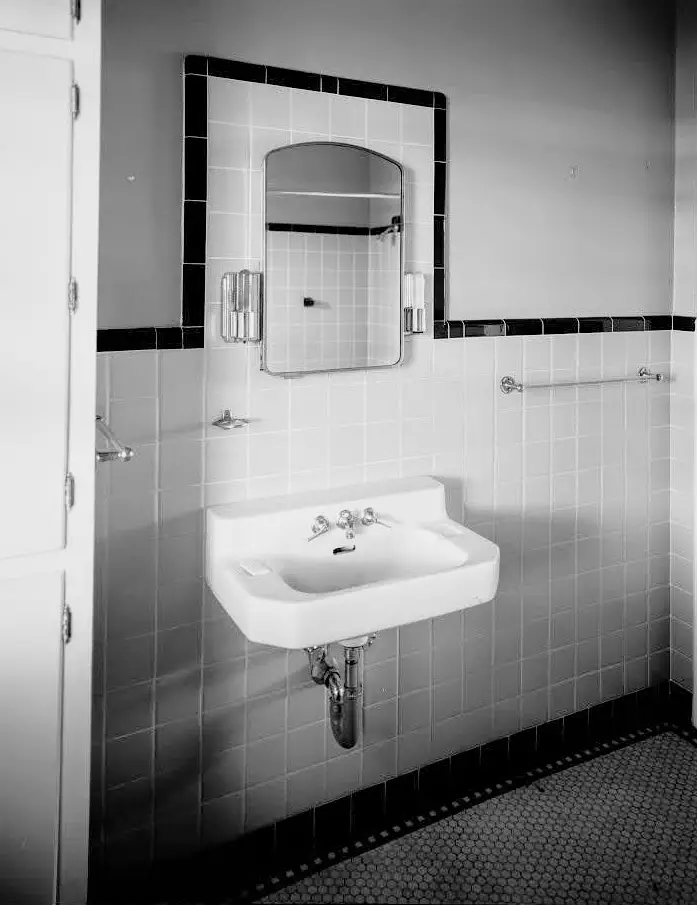 It is important to feel comfortable in your home. Do not get too caught up in creating the perfect home, but rather nest a space that works for you and your family.
This may take time as you figure out what direction you want to go and find ways to source what you are looking for. Lean into the journey and enjoy the process!