Books about homemaking that inspire and celebrate the joy of everyday life in the home are some of my favorite types of books to read.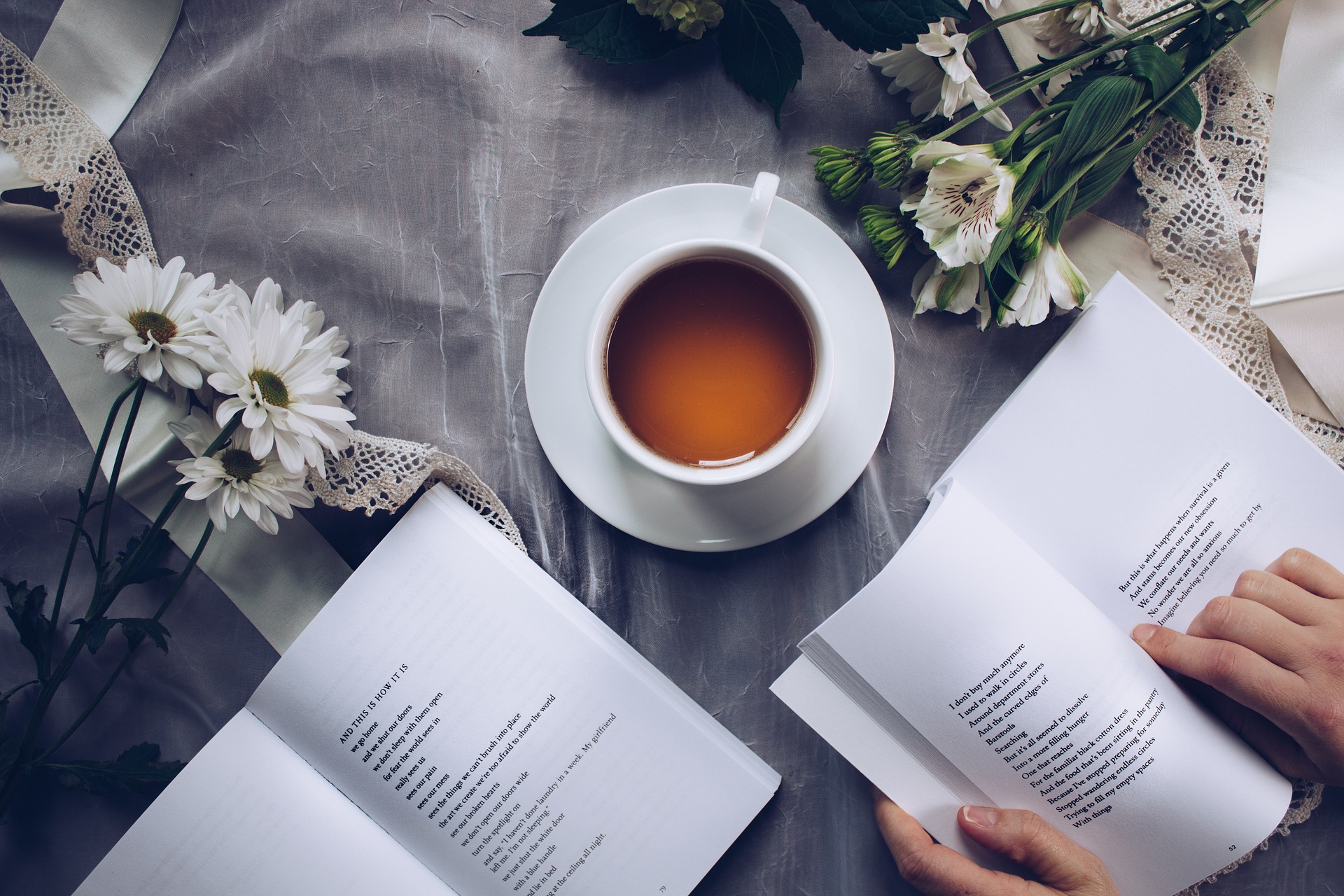 Books about Homemaking
If you do not already know, I am a bookworm and one of my favorite past times is reading. I come from a long line of readers, so the reading gene runs strong in my family.
When many people think about homemaking books, they think about practical books that get down and dirty on all the details for how to clean and manage a home.
While some of the books on my list are from that genre of practical reading, several of the books are fiction books that inspire me in the gentle art of everyday homemaking and creating a lovely environment for my family.
For this list of books about homemaking I have three sets of categories. The first is nonfiction books about homemaking (though not all of them are of the extremely practical sort). The second is a list of fiction books geared towards adults (high quality literature that is clean). And the third list of books about homemaking is a list of family friendly read aloud books that celebrate the joy of home.
Nonfiction Books about Homemaking
by Cheryl Mendelson
Like an encyclopedia of vast knowledge and wisdom, this modern, yet classic book is an easy to read and highly practical guidebook that will teach you how to care for all corners of your home. This is my favorite go to resource for all questions related to homemaking, whether it is how to fold sheets, remove stains, properly care for furniture, or even how to make a fire, this is the book to have on hand.
by Erin Bried
I remember getting this book from the library shortly before I got married, it really spoke to my old fashioned heart. It covers a lot of topics and is a good primer for rediscovering homemaking skills that have been lost throughout the generations.
by E. Mae Fritz
Part cookbook, part memoire, this book is a cozy read. Beginning in the 1920s and moving into the 1980s, it shares the real life story of a Nebraska farm wife and the recipes that she prepared throughout her life. From cooking on a wood stove as a young wife, to using a microwave in her later life, this book is a fascinating look back in time.
by Ruth Goodman
Historian Ruth Goodman takes her readers on a guided tour of daily life in the Victorian Times. I am a big fan of Ruth Goodman and her TV series. This book is a unique look at a very interesting time period.
by Elisabeth Elliot
Elisabeth Elliot, a woman of great wisdom and faith, shares the details of her childhood and how the habits and purposeful teachings of her parents created a solid foundation for her adult life. This books is a good one to read for examining areas to improve in your intentional homemaking and family life.
Adult Fiction Books about Homemaking
by Elizabeth Goudge
Elizabeth Goudge is one of my all time favorite authors. She has a beautiful way of effortlessly incorporating the comfort of home and domestic arts into her novels. While this book is part of a trilogy, it can be read as a standalone novel. I love the character growth that occurs in this story.
by Wendall Berry
As an old lady, Hannah Coulter looks back on her life and dispenses the wisdom that only a woman who has endured the trials of life can. Throughout the novel, author Wendell Berry explores topics of home, family, agriculture, and overcoming hardship. I have many quotes from this book written in my commonplace journal!
by Bess Streeter Aldrich
I am told that this novel was my grandma's favorite book, and having read it more than once, I can understand why. There are many parallels between her life and that of Abbie Deal, the protagonist of the book. As a young bride, Abbie moves west to the frontier of Nebraska. During the novel she and her husband build their home and raise their family in it. This novel explores themes of motherhood, home, family, hardship, and neighborliness.
by Bess Streeter Aldrich
The sequel to A Lantern in Her Hand, this novel shares the coming of age story of Abbie Deal's granddaughter, Laura. I love how this story unfolds and how Laura honors and carries on the legacy of her grandmother. Honestly, I find this book even more delightful than its predecessor.
by Miss Read
While not directly related to homemaking, the Thrush Green series by Miss Read is another cozy read that focuses on the daily domestic lives of various families in a village setting. The stories and characters are sweet and enduring.
Family Fiction Books about Homemaking
by Laura Ingalls Wilder
This is my favorite book in the Little House series. I thoroughly enjoy reading about the home and farm duties of Almanzo and his family. From cooking, to making wool clothing from homespun wool, to gardening, and working with animals, this book truly highlights the virtues of hard work and a productive household. It is an enjoyable read aloud for both children and adults.
by Dorothy Canfield Fisher
I first read this book as an adult when I read it to my children. As I was reading it I remember thinking "Where has this book been all my life?!" I absolutely fell in love with this delightful story. When Betsy is sent off to live with extended family members, she encounters a world that is unknown to her. But as she settles into life in her new home, she simply blossoms and finds newfound strength and joy.
by Gertrude Chandler Warner
Written in 1924 original book in this series  shares how the Alden children set out together to create a home for themselves in an abandoned boxcar. One of my favorite aspects of this story is how the children settle their new home and use scavenged items to create a homey atmosphere in their newfound home.
by Miriam Young
This picture book shares the story of Miss Suzy, a gray squirrel who lives in a tidy home in the top of a tree. There she enjoys going about her daily tasks to keep her cozy house in order. But when Miss Suzy's home gets invaded by a group of ill behaved red squirrels, she must find a way to reclaim her home. This is a sweet little story and a good read aloud for younger ages.
by Inga Moore
A group of woodland animals decide to build themselves a grand house to live in. Perhaps my favorite part of this story are the lovely pictures that create a beautiful sense of home. It is another good read aloud for younger ages.
Conclusion
Whether it is through reading practical how to books or settling in with a delightful novel, there is much inspiration to be had in books about homemaking.
What are your favorite books related to homemaking? Please share in the comments below!