This simple, old fashioned macaroni salad is a creamy and delicious dish. It is a perfect side dish for a summer potluck, and filling enough that you can serve it as light supper for your family.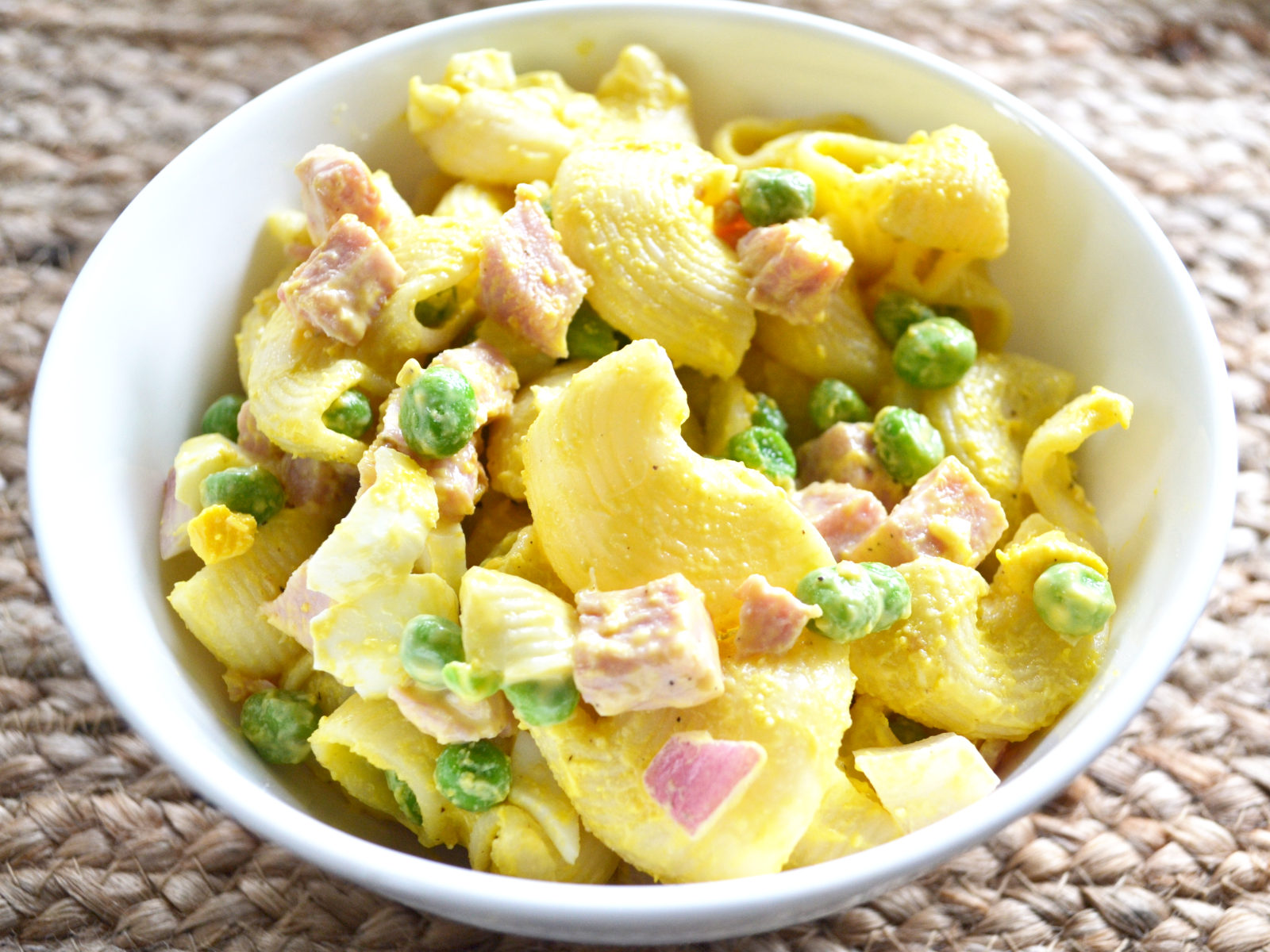 Old Fashioned Macaroni Salad
Macaroni salad is a classic vintage recipe. If you have ever been to a church potluck dinner, you will know how popular this side dish is!
Macaroni salad first started making appearances in cookbooks as early as 1914. But it really came into its prime in the 1960s. That is when it developed into the classic vintage recipe that we know and love today.
It is such a simple dish to make, and because it is so creamy and cool it is quite refreshing on a hot summer day. My husband strongly dislikes eating hot suppers in the high heat of summer. This particular recipe includes ham, which makes it more filling.
I sometimes serve this as supper, and everybody in the family really enjoys it. And I like how simple it is to pull out of the fridge and dish up for the family. The leftovers work well for lunch too.
This macaroni salad would be the perfect side dish to go with my Sloppy Joes recipe. In fact, if you have a crowd to feed, sloppy joes and macaroni salad would be a great way to pull together an easy meal that feeds a lot of mouths.
Clean Ingredients for Macaroni Salad
You may have noticed that I did not use traditional macaroni noodles. I strive to use more natural and organic ingredients in my kitchen. I have had a hard time finding macaroni noodles that satisfy my standards.
I ended up using this chiocciole pasta. This is a brand that I use often as it is a division of the Jovial Foods, the company made famous by its Einkorn. I am still hunting for a good macaroni pasta for my kitchen. Because I have to admit, while this macaroni salad had all of the flavor of a traditional, creamy, old fashioned macaroni salad, it just did not look quite right without the traditional macaroni noodles.
For the ham, I found a small nitrate free hickory smoked ham at a local health food store. It was delicious, and just the right size for this recipe.
Frozen organic peas for macaroni salad are easy to come by in stores. I was able to grab some at a local store. For the mayonnaise, I like this brand and this brand. There are other decent brands out there too, just read the ingredients!
How Long Does Macaroni Salad Last in the Refrigerator?
Homemade macaroni salad will last about 3-5 days in the fridge. But I would recommend using it up within the first three days. The flavor gets better as it sits longer, but it starts to go past its prime around day three.
How to Keep Macaroni Salad from Absorbing Mayonnaise
As the macaroni salad sits in the fridge, it will absorb the mayonnaise. While it is impossible to fully prevent this from happening, there are a few things you can do to minimize this.
Drain the pasta really well so that the mayonnaise incorporates well with the pasta.
Chill the pasta before stirring in the mayonnaise and other ingredients.
Reserve a little bit of the mayonnaise and stir it in just before serving. Some recipes will tell you to wait to incorporate the mayonnaise and other ingredients until just before you serve the macaroni salad. I am not a fan of this idea as I believe the flavors are enhanced when they are mixed in together before chilling. However, reserving a little bit of mayonnaise, about a 1/4 cup or so, and stirring it in right before serving will help the macaroni salad look fresher, while still allowing the flavors to chill together.
How to Make Macaroni Salad from Scratch
Ingredients
-16 oz macaroni noodles
-2 cups ham, diced
-6 hard boiled eggs, diced
10 oz frozen peas
1 medium red onion, diced
1 1/4 cup mayonnaise
1 tbsp mustard
1/2 tsp salt
1/4 pepper
Method
Begin by cooking the macaroni noodles according to the directions on the package.
Once the noodles are done cooking, drain the noodles and allow them to cool to room temperature.
When the noodles are cooled, put them in a large bowl.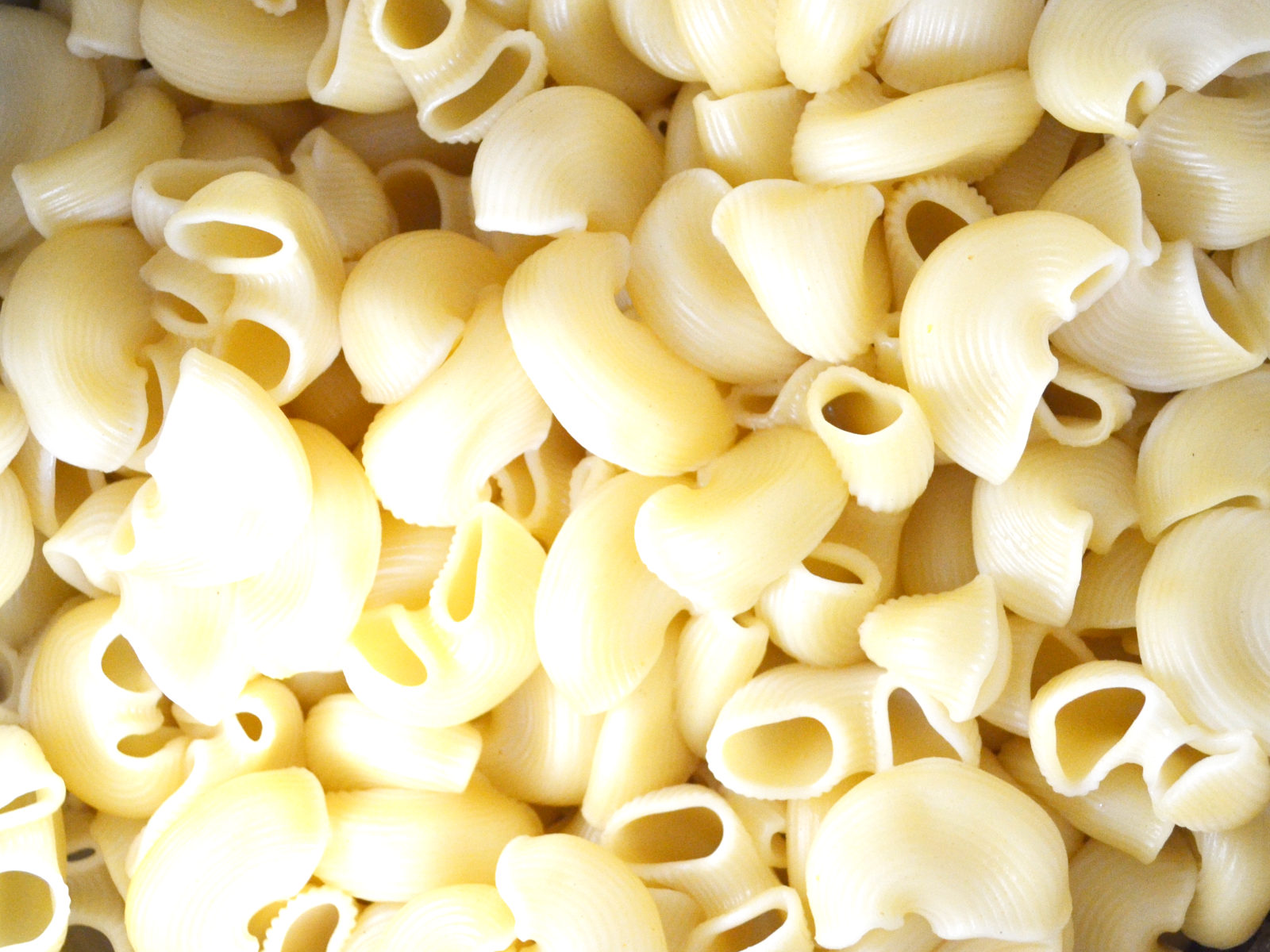 Add the ham, eggs, onion, peas, mayonnaise, mustard, salt, and pepper to the large bowl (reserve some of the mayonnaise if desired). Gently stir to incorporate the ingredients.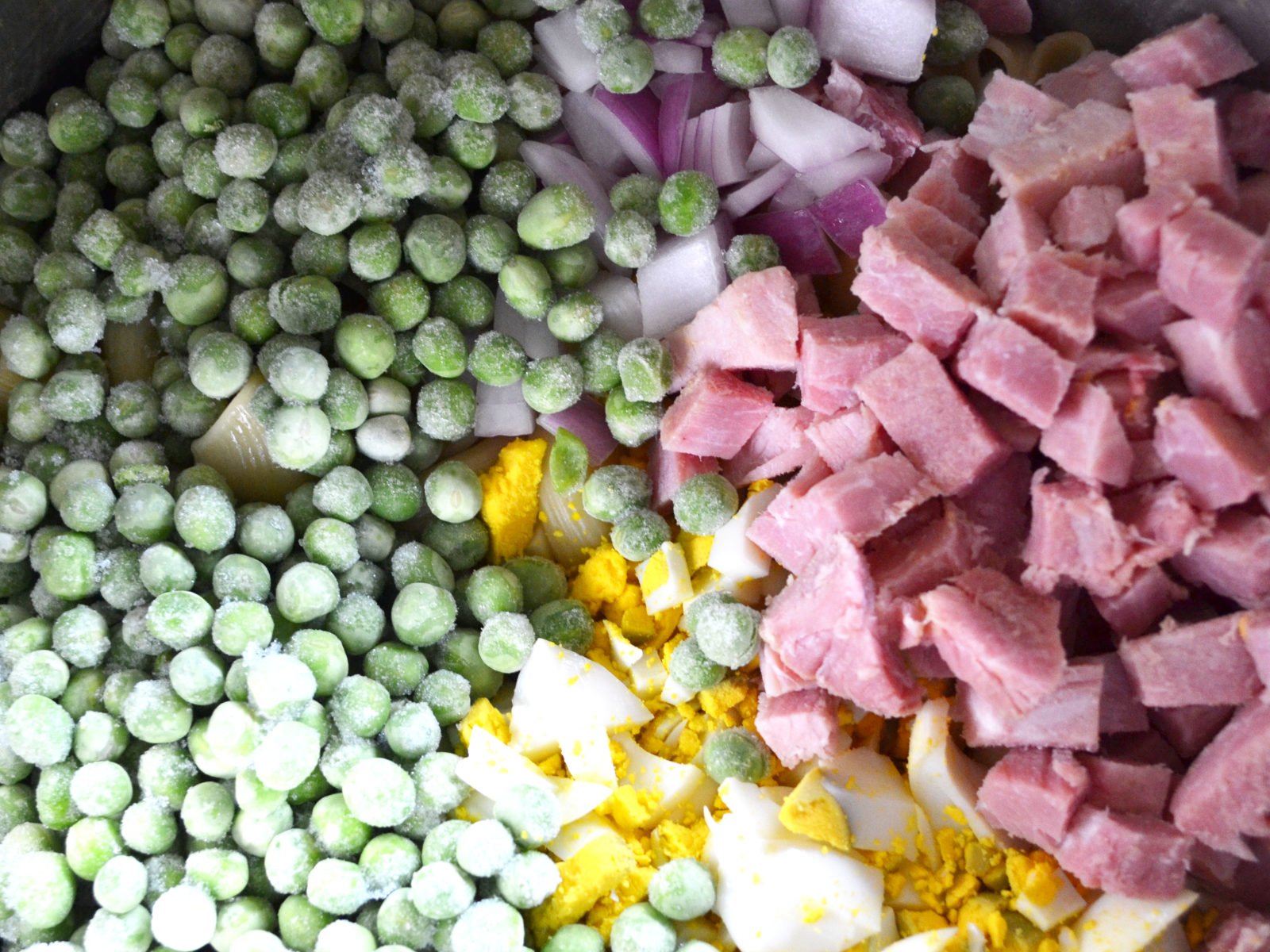 Once the ingredients have been thoroughly incorporated, place the bowl in the refrigerator. Allow the macaroni salad to chill for a minimum of four hours.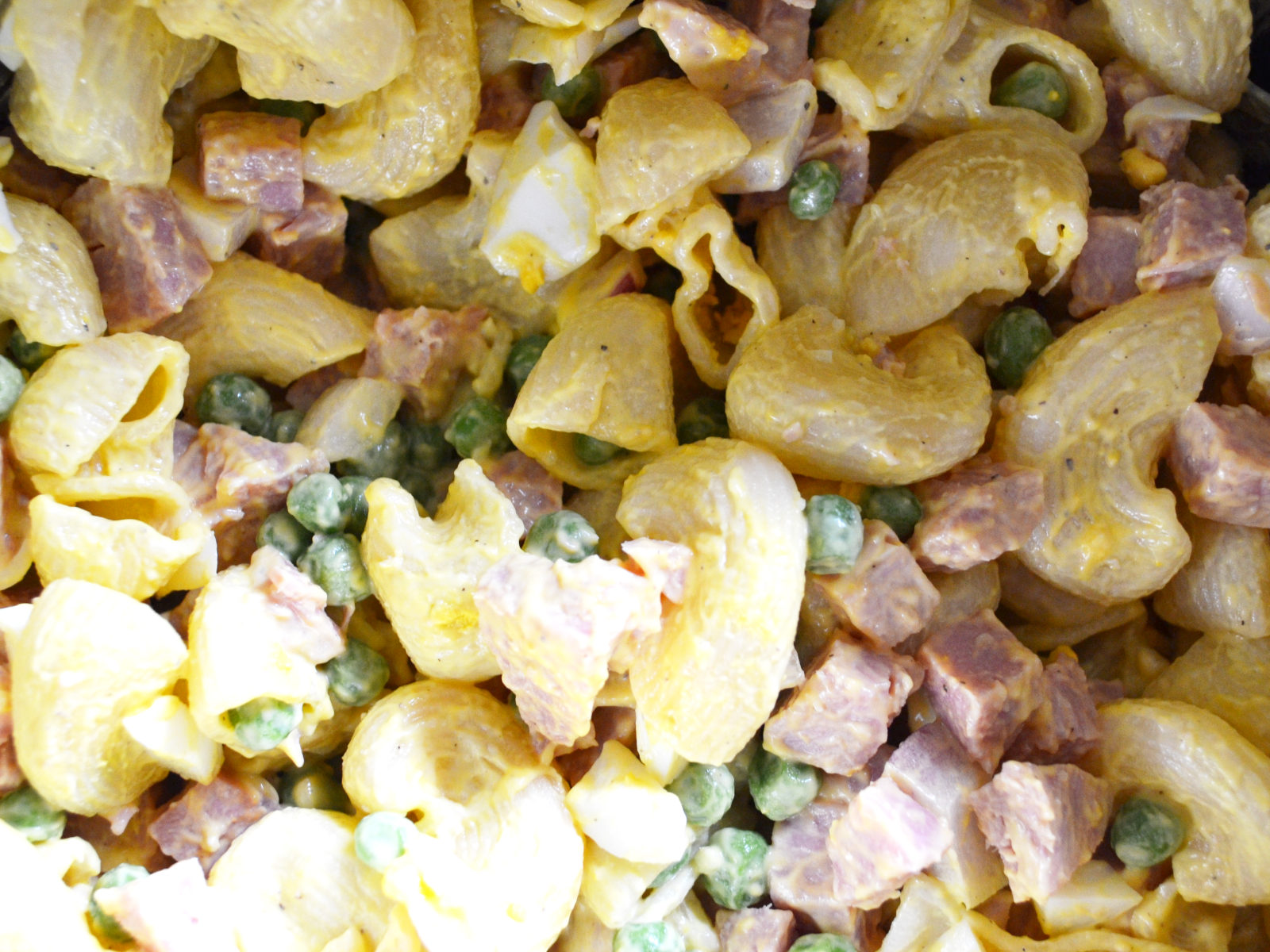 When you are ready to serve, remove the macaroni salad from the refrigerator and stir it again to freshen the salad. If you reserved some of the mayonnaise, this is the time to add it in the bowl and stir to incorporate it.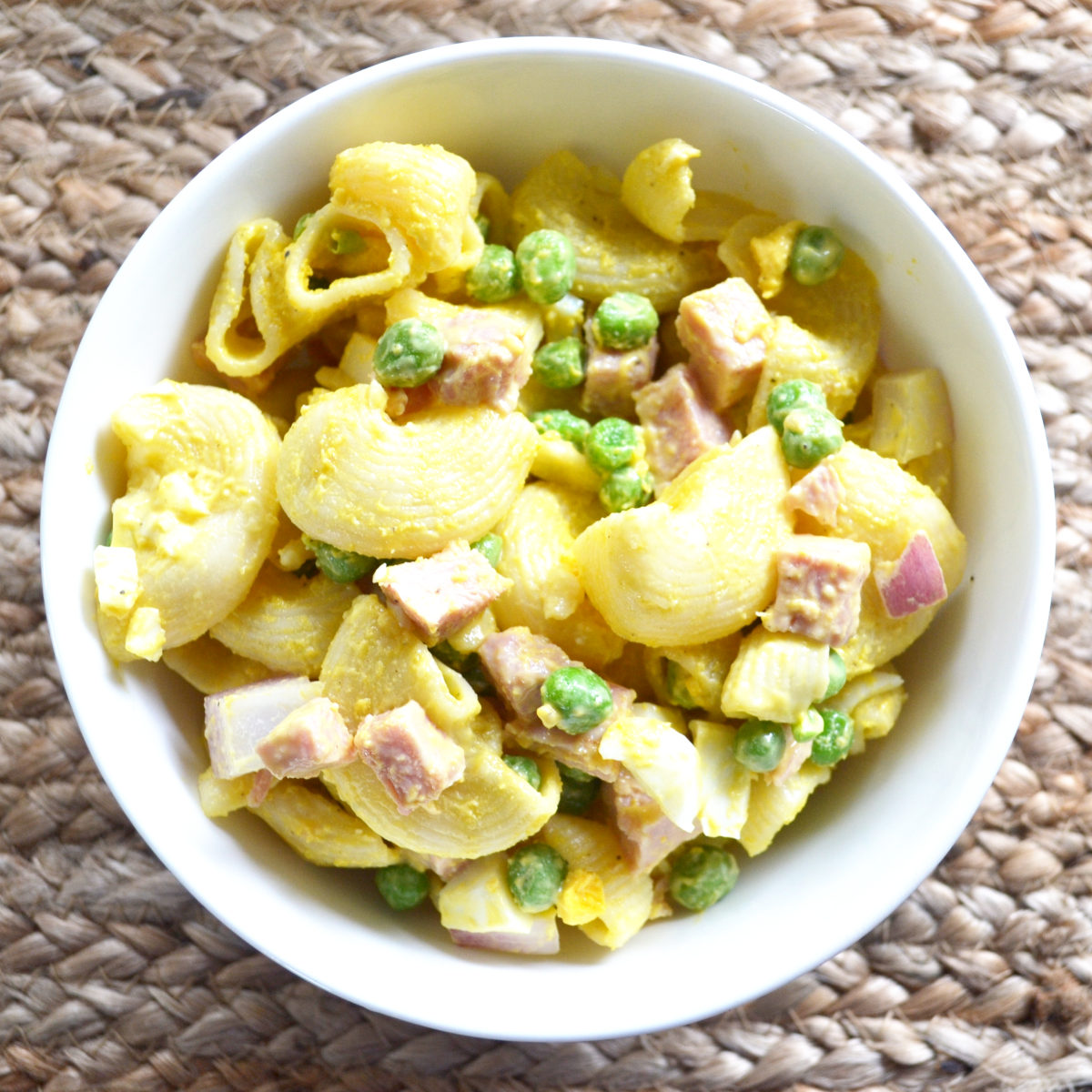 Enjoy!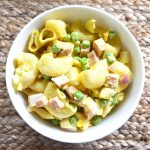 Print Recipe
Old Fashioned Macaroni Salad
Ingredients
16

oz

macaroni noodles

2

cups

ham

diced

6

hard boiled eggs

diced

1

red onion

diced

10

oz

peas

frozen

½

tsp

salt

¼

tsp

pepper

1 ¼

cup

mayonnaise

1

tbsp

mustard
Instructions
Cook the macaroni noodles according to the directions on the package.

When the noodles are cooked, drain the noodles and allow them to cool to room temperature.

Put the noodles in a large bowl. Add the ham, eggs, peas, onion, mayonnaise, mustard, salt, and pepper. Stir to incorporate.

Once combined, put the bowl in the refigerator. Chill for four hours.