Here is the next book club selection!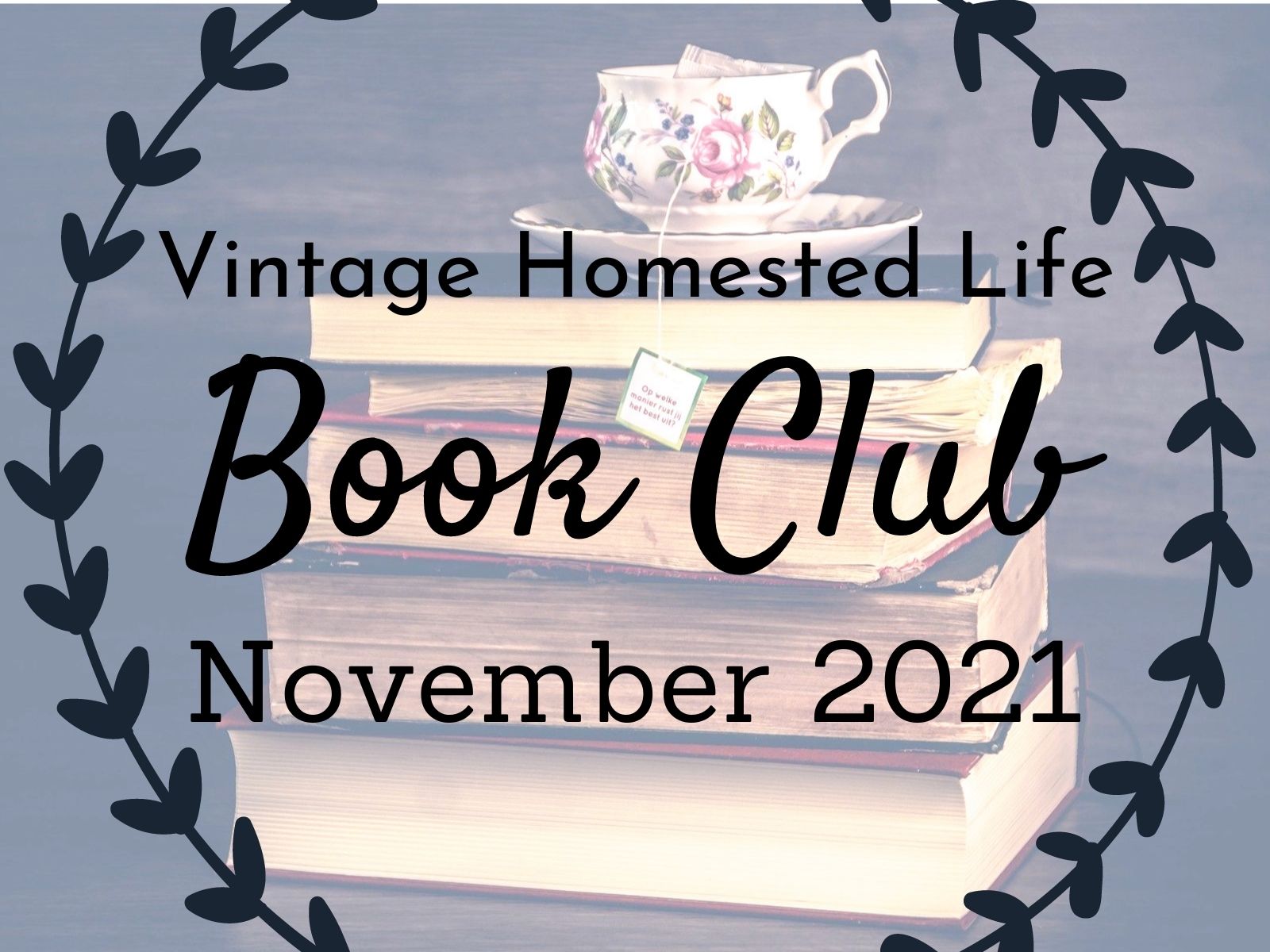 Vintage Book Club
Here is how it works. At the beginning of every month I announce the book we will be reading for the month.
At the end of the month I update this post with some discussion questions. We use the comments section below to share our thoughts with each other.
Since this is a blog geared towards vintage living, most of the books that I select are related to vintage life.
The book may be an actual vintage book written in the early to mid 20th century. Or it may be a more current book that explores a topic from that era, or is set in that era.
I am so excited to go on a reading adventure with you!
Make sure you subscribe to the blog so you will be notified when the discussion questions get posted.
That is also the best way to stay updated on the new book selections every month!
VINTAGE BOOK CLUB SELECTION: November 2021
This month we will read My Life in France by Julia Child.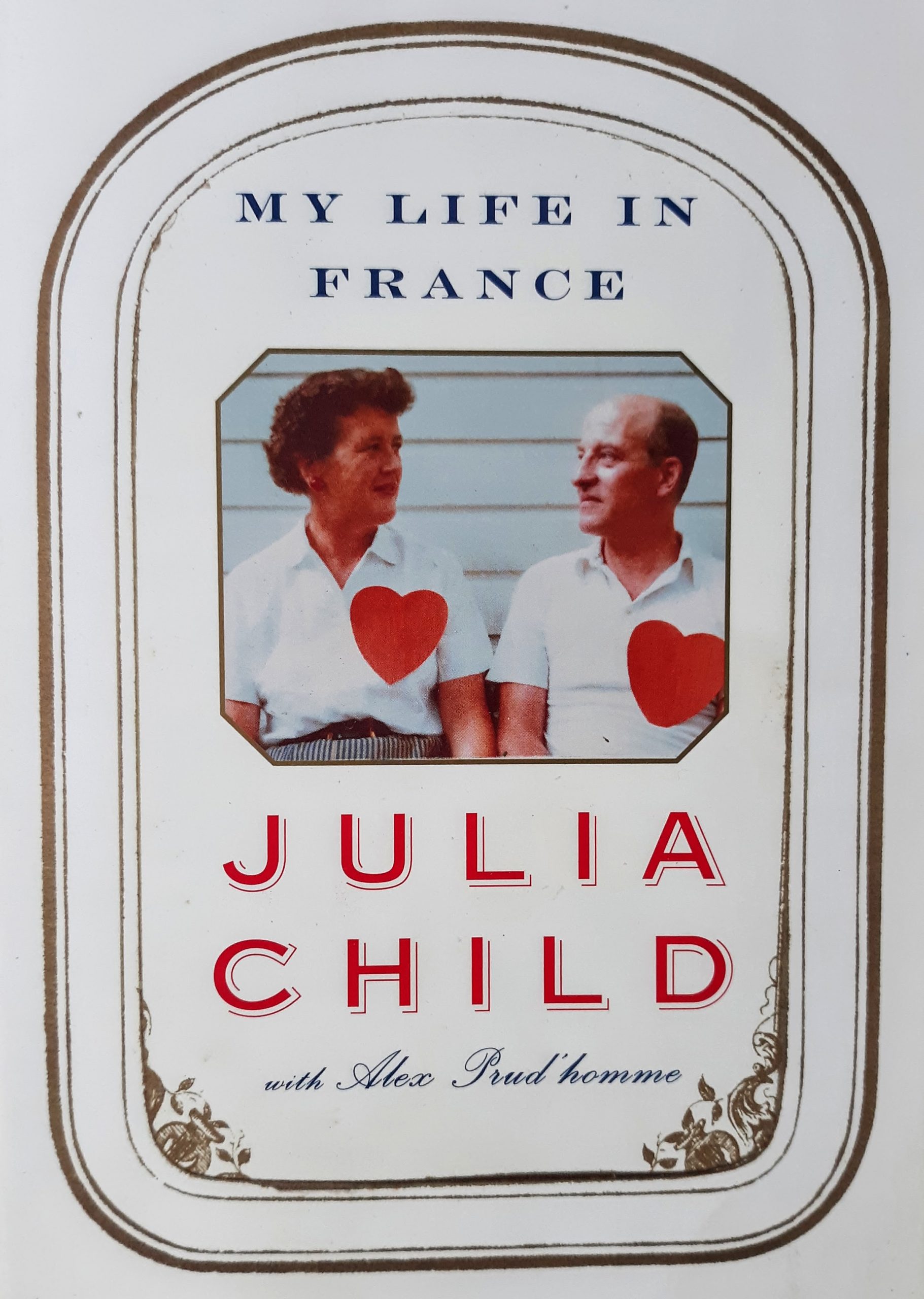 I am a big fan of Julia Child, as are other members of my family. At holiday gatherings we have been known to plop in a DVD of The French Chef as we play card games together. It makes for great entertainment!
I really enjoy this memoir that Juila Child wrote with the help of her nephew, Alex Prud'homme. It really shows how, as a middle aged woman, she blossomed and grew into the Juila Child that we all know and love.
From the back cover:
"Juila Child singlehandedly created a new approach to American cuisine with her cookbook Mastering the Art of French Cooking and her television show The French Chef, but as she reveals in this best-selling memoir, she was not always a master chef.
Indeed, when she first arrivedin France in 1948 with her husband, Paul, who was to work with the U.S. Information Service, she spoke no French and knew nothing about the country itself. But as she dove into French culture, buying food at local markets and taking classes at the Cordon Bleu, her life changed forever with her new-found passion for cooking and teaching. Julia's unforgettable story – struggles with the head of the Cordon Bleu, rejections from publishers to whom she sent her now-famous cookbook, a wonderful, nearly fifty-year marriage that took them across the globe – unfolds with the spirit so key to her success as a chef and a writer, brilliantly capturing one of the most endearing American personalities of the last fifty years."
Are you ready to dive into My Life in France?
Find this book at Biblio.com. Bibio has free shipping on millions of new and rare books!
Or head to your local library!
Happy reading!

Book Club Discussion
I hope you enjoyed reading this book! I feel like Juila Child has a larger than life personality. She is a unique character who's passion for cooking is unmatched.
I always get a kick out of watching Julia Child in action on her TV show. I love how she has a very unassuming presence. Things go wrong in her kitchen, but she does not let that fluster her.
I like how she rolls with the punches and makes the best of what she can.  My absolute favorite episode of The French Chef is actually the pilot episode, "The Potato Show."
There is a critical moment in the episode when she goes to flip the potatoes that she is cooking in a pan on the stove. Before she attempts the flip she says "When you flip anything, you just have to have the courage of your convictions…"
And of course, her attempt at flipping the potatoes completely flopped! You can see the delightful moment by clicking here. Go to about 14 minutes into the video to see the potato flop.
But I love how she is not in the least bit phased by the failed potato flip. She just carries on and makes the best of the situation.
Several years ago my husband and I latched on to that quote and we still use it often! Particularly during our house build, when we come across tasks that stretch us, we will say aloud "You must have the courage of your convictions!" And then we carry forth. It is kind of fun to carry Julia Child in our back pocket like that.
I have a lot more thoughts to share about this book, and I will put them down in the comments as we discuss it together!
Here are some questions to consider as you share your thoughts below in the comments.
What is one of your favorite quotes from this book.
What impresses you most about Julia Child's career?
Do you have a favorite Julia Child moment, either from this book, or from her show The French Chef?